DAC Triumphs with 5-stars in "What Hi-Fi?"
"Right away we're impressed with the BluDAC's powerful, dynamic approach to music… There's a solid soundstage…. The BluDAC picks out plenty of detail, including the subtle sparkle of the piano strings that follow in the background of the track." BluDAC, What Hi-Fi? Sound and Vision, May 2014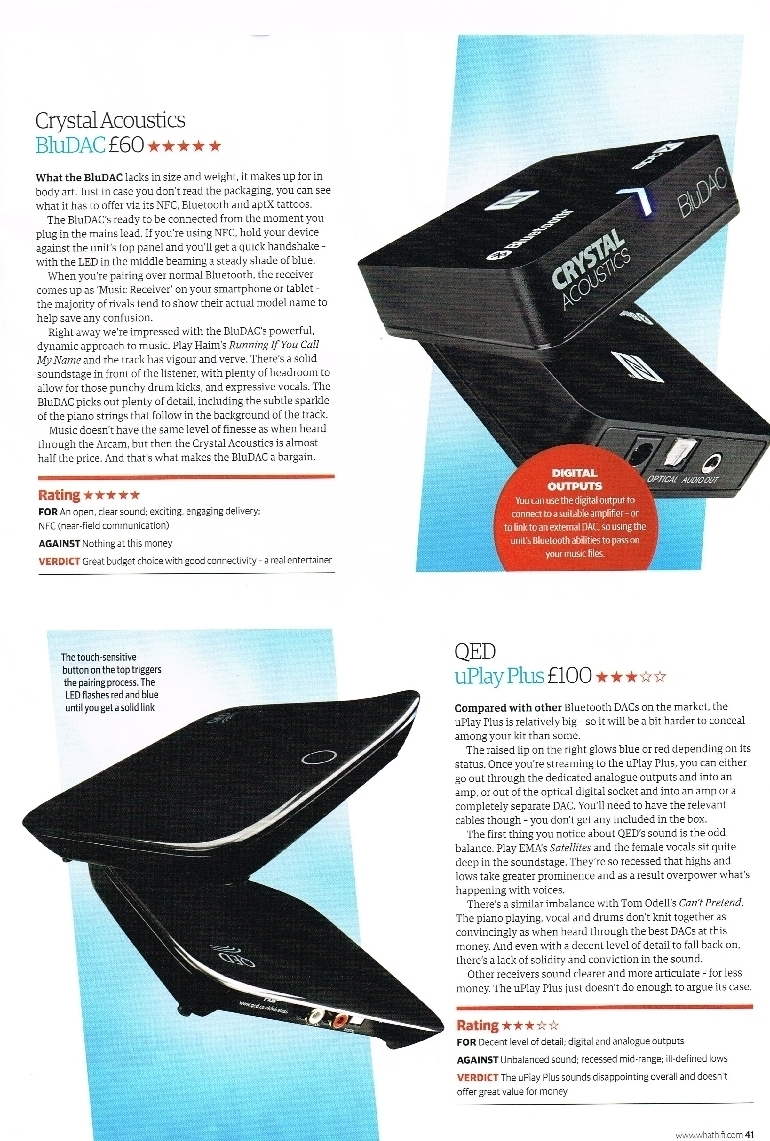 What Hi-fi? Sound and Vision has been published for over 35 years and is the world's leading home cinema and hi-fi magazine. The UK magazine has an ABC-audited circulation figure of 34,330 and comprises nearly 50 unique product reviews per issue, together with a Buyer's Guide containing over 1000 test verdicts. Its global editions circulate the magazine's expert, independent advice to a worldwide audience of three million readers.