Media Player of the Year Award for Crystal Acoustics MediaMatchBox!
Crystal Acoustics MediaMatchBox is your player of choice for 2012! Home Cinema Choice has awarded the do-it-all credit card sized player, with the "Media Player of the Year" award!
As the article states: "The last time Crystal Acoustics bagged an HCC award was for one of its hulking THX-certified speaker packages, so we're not surprised to be it for a media player the size of a matchbox. Yet with file support that covers everything from MKV to DTS-HD, pocket-friendly dimensions and a bargain price of just £55, it's worthy of the highest praise indeed".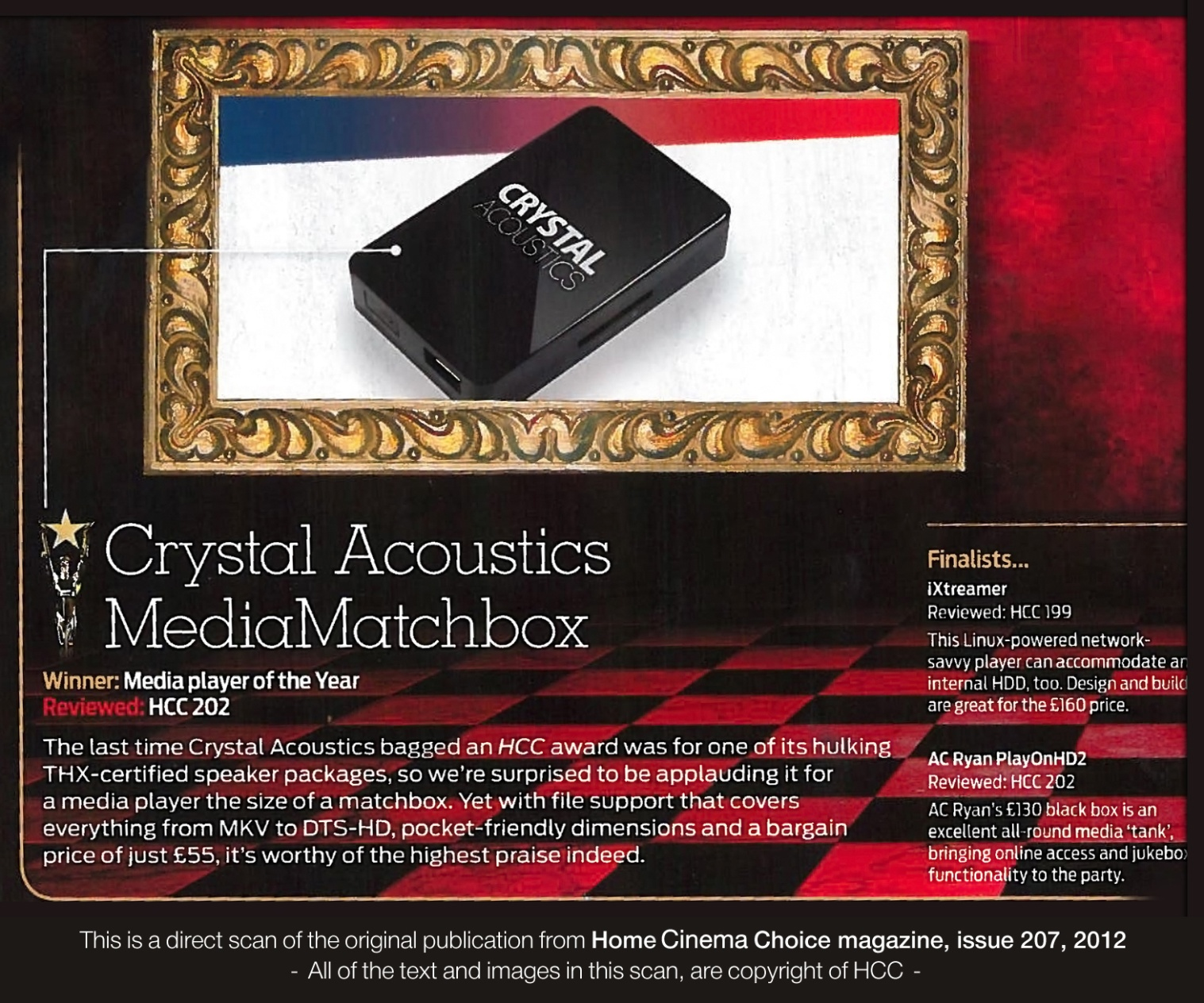 Home Cinema Choice claims a loyal global readership approaching 65,000 and is by far the UK's best-selling home cinema enthusiast's magazine. Its reviews – written by recognized AV critics – carry genuine weight and authority. Every issue features news and reviews of the latest home cinema equipment, from amplifiers, receivers, processors, and power amps, to DVD recorders, speakers, projectors and flat panel TVs. The magazine also offers advice on setting up hardware alongside features focussing on stylish home cinema installations, and reviews of the latest DVD releases.